St Bernard Soft Second Mortgage Program NO DOWN PAYMENT
ST. BERNARD PARISH HOME MORTGAGE AUTHORITY is now accepting Applications from First-Time Homebuyers For a Soft Second Mortgage and a Grant
The St. Bernard Parish Home Mortgage Authority is taking applications for a CDBG Soft Second Mortgage Program that offers qualified Homebuyers a soft second loan of 20% of the purchase price up to $30,000 at a 0% interest rate and no monthly payments and a grant of up to $5,000 for closing costs and downpayment assistance on a need basis. The Soft Second Mortgage will be forgiven after the Homeowner has met the requirements of the program and has lived in the home for five years. The Homeowner must quality for a FHA approved First Mortgage Loan.
CDBG Assistance CDBG Assistance to be given in the following order: a) A Soft Second Loan of 20% of the purchase price up to $30,000 per borrower at 0% interest and no monthly payments b) A Grant of up to $5,000 per borrower for Closing Costs and Down Payment Assistance on a need basis Documents Required to Reserve Borrower must present a legally binding purchase agreement with Funds application for funds and must close on the transaction within 90 days tapplying for assistance under this program. Properties must be essentially "move in" ready when the purchase agreement is executed. Application date is based on the date that a complete application is received by the Program Administrator and all applicants will be served on a "first come, first served" basis.
Minimum Required by Homebuyer 1% of Purchase Price or $1,000, whichever is greater Investment
Maximum Homebuyer Investment Greater of 10% of Purchase Price or $10,000
Maximum Liquidity Homebuyer's cash and or liquid assets must not be greater than 6 months of the monthly Principal & Interest plus Taxes and Insurance after down payment and out of pocket closing costs are paid. Any excess will reduce the $5,000 Grant.
Type of Eligible Units New and Existing Residential (1 and 2 Unit Dwellings)
Maximum Purchase Price $200,000
Mortgage Rate of First Mortgage Established Rate, plus 1% origination fee
Soft Second Payment Requirement Repayment of a portion of the principal amount, up to $30,000 of (Sale or Refinance) the CDBG Soft Second Loan, shall be due if the First Mortgage Loan is paid in full upon sale or refinance within five (5) years from Date of closing.
0-3 years: 100% of Soft Second Loan
3-4 years: 80% of Soft Second Loan
4-5 years: 60% of Soft Second Loan
After 5 years: $0 due
First Mortgage Loan Type Only FHA loans will be accepted at this time. Borrower must have a minimum 640 credit score and stable taxable income for a minimum of 2 years.
Second Mortgage Loan Payee The Second Mortgage will be made payable to the State of Louisiana, Division of Administration Office of Community Development ("OCD").
Closing Costs and Down Payment The Closing Costs and Down Payment Assistance Grant limit is $5000. The $5000 can include funding for prepaids (homeowners insurance, flood insurance, mortgage insurance premium, and taxes) and other customary costs associated with closing a real estate transaction. Advance payments for Homeowners, Flood Insurance, and Taxes are limited to 24 months of premiums.
Eligible Borrowers First time homebuyers with annual household incomes at or below 120% area median income (per Metropolitan Statistical Area data) who are purchasing a principal residence in St. Bernard Parish. A first time homebuyer is an individual who meets any one of the following criteria: -An individual who has had no ownership in a principal residence during the 3-year period ending on the date of purchase of the property. This includes a spouse (if either meets the above test, they are considered first-time homebuyers). -A single parent who has only owned with a former spouse while married. -An individual who is a displaced homemaker and has only owned with a spouse. Homebuyers who have already received payments from the State under the "sell" or "relocate" option under the Road Home Compensation Program are not eligible to receive additional financial assistance from this program.
Household Income Limits Call The Craig Real Estate Group today for details 504-382-3724 or 504-862-4139
Insurance Requirements Eligible properties must be insured with flood, wind, and standard homeowner's coverage in an amount equal to the first and second mortgage balances. Prior to closing, proof of mortgagee clauselisting the State of Louisiana, Division of Administration Office of Community Development ("OCD"), as 2nd position lien holder must be received by Compliance Agent.
Physical Standards/Inspection All properties must meet St. Bernard Parish Building Code requirements, Zoning Code requirements and the physical standards and inspection procedures of the FHA/VA or Fannie Mae mortgage loan product associated with the First Mortgage Loan. All properties must have an HRS inspection.
Occupancy Requirement Program recipients must occupy purchased unit as their principal residence for at least 5 years in order to receive forgiveness of entire indebtedness. Failure to do so without the written permission of the St. Bernard HMA will result in the soft second loan balance being immediately due and payable as described under Second Mortgage Repayment above. There will be no waiver of the occupancy requirement during the first 36 months from date of purchase of the unit. The St. Bernard HMA may exercise its right to waive the acceleration of payments due upon proof of job related relocation of over 150 miles, serious illness or death of the homebuyer. Upon HMA's determination that borrower meets the "hardship" test per supporting documents submitted and if the borrower has provided proof of continuous occupancy of the residence as the primary residence, the HMA may will reduce the principal amounts due according to the following schedule: After 36 months: 40% of principal balance due After 48 months: 20% of principal balance due After 60 months: full forgiveness of debt
Homebuyer Education All eligible homebuyers must receive at least 12 hours of homebuyer education and/or training from one of the participating homebuyer training organizations certified by the Louisiana Homebuyer Training Collaborative, Inc. Homebuyers of a two unit residence must also complete a landlord training seminar from one of the participating homebuyer training organizations certified by the Louisiana Homebuyer Training Collaborative, Inc. The Lender will be responsible to coordinate and verify that the training has been completed.
Approved List of Lenders (1) Gulf Coast Bank & Trust Company
(2) First NBC (formerly Dryades Savings Bank, FSB)
Compliance Providence Community Housing will be the Compliance Agent and will process and provide all compliance reviews and reporting requirements related to the CDBG Soft Second Mortgage Loan Program.
Annual Compliance The borrower must provide, on an annual basis, the following documents for the term of the Soft Second Loan Program:
1. Proof of Homestead Exemption
2. Homeowners Insurance Policy
Interested in getting QUALIFIED? CALL US TODAY 504-382-3724 or 504-862-4139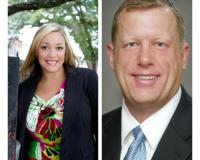 Author:
Jeff Craig
Phone:
504-352-6190
Dated:
January 6th 2015
Views:
830
About Jeff: SELLING? Our Team of Experts will work closely with you, listening to all your needs. For each of ou...