SIX IMPORTANT REASONS FOR BEING PRE APPROVED FOR YOUR HOME LOAN
Being pre-approved by a lender for the loan needed to purchase a property is the most important initial step for anyone who is planning to buy a home. The loan pre-approval process is fairly simple and can be completed rather quickly by any lender.
It may be helpful to know that just because you have been pre-approved for your loan from a certain lender does not mean that you must obtain your loan from that lender. You are free to make your formal loan application with another lender if you so choose.
However, obtaining that initial loan pre-approval letter is all important. Here are six reasons why:
#1 - YOU MAY LOSE THE HOUSE YOU WANT TO ANOTHER BUYER
Submitting an offer to buy a seller's home without also submitting a loan pre-approval letter from a lender saying that you have been pre-approved for the loan stated in your purchase agreement can, in and of itself, cause you to lose the home to another competing buyer who has taken the time to obtain a loan pre-approval letter.

The reason for this is very simple. When a seller receives an offer from a buyer, the first thing he looks at is, of course, the price being offered. However, the next thing a seller does is to ask himself this question: "Is this buyer qualified to obtain the loan needed to buy my property or am I just going to take my house off the market for several weeks only to find out the buyer cant get the loan he needs?"

You may know you can get the loan needed to buy the house but the seller doesn't! As a matter of fact, many sellers are very suspicious of any buyer's ability to obtain the loan - it's just in their nature because of their fear of the sale of their home falling through.
#2 - THE SELLER MAY REQUIRE A PRE-APPROVAL LETTER BEFORE CONSIDERING YOUR OFFER

It is not unusual as all for a seller to require a buyer to furnish a pre-approval letter before he will even consider the buyer's offer. Again, the seller does not want to take his house off the market unless he has some indication that the buyer can obtain the loan needed to buy the seller's home.

#3 - YOU SHOW THE SELLER THAT YOU ARE A WELL MOTIVATED & NOT A CASUAL BUYER
Obtaining a pre-approval letter shows the seller that you have taken the home buying process seriously and made the effort to determine from a lender what price home you can buy.
#4 - YOU MAY BE ABLE TO AFFORD MORE HOUSE THAN YOU THINK!
The only true way to determine the amount of house you can buy is to be pre-approved for a loan from a lender. The lender may very well tell you that you can buy more house than you thought you could!
#5 - YOU CAN GET A VERY GOOD IDEA OF YOUR MONTHLY HOUSE NOTE FROM THE LENDER

A lender is the only person who can tell you with any degree of certainty what your total monthly house payment will be. This monthly house payment includes what is called PITI (i.e., the payment of Principal, Interest, Tax and Insurance). In the loan pre-approval process the lender can give you the different monthly payment amounts for various purchase prices. With this information in hand you will not be obligating yourself to buy a house that could make you "House Poor"!
#6 - YOU CAN UNCOVER AN UNKNOWN IMPEDIMENT TO OBTAINING YOUR LOAN
If there is an unknown impediment to obtaining your loan (such as an erroneous credit problem, lack of job tenure, etc...) the lender will discover this during the loan pre-approval process. This could save you from having your accepted offer on that home you really want fall apart due to your inability to timely obtain financing.
Finally, here is a bonus reason to get pre-approved before writing an offer: Get "PRE-APPROVED" Because Your Competition Probably Already Has!!!!!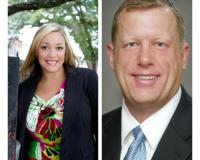 Author:
Jeff Craig
Phone:
504-352-6190
Dated:
December 16th 2015
Views:
2,787
About Jeff: SELLING? Our Team of Experts will work closely with you, listening to all your needs. For each of ou...