New Orleans Architectural Styles And Homes
A shotgun single house with Italianate, Eastlake and Neoclassical Revival features



Whether you're a lifelong New Orleanian or a tourist visiting ourgreat city possibly for Jazz Festor French Quarter Fest, you can't help but notice that our city's richest cultural traditions develop against a rather extraordinary physical backdrop.



For in the background of every second-line, next to neighborhood restaurants and framing our Carnival parades are collections of visually outstanding houses you just won't find in such abundance or variety anywhere else in the United States.



They can be large or modest, stately or expressive, frilly or refined, but together they compose the visual context for life in New Orleans' neighborhoods.



So keep a copy of this guide in your pocket while traveling the streets and see if you can spot examples of the house types and styles that impart such memorable character to our city. Before long, you'll be able to spout descriptions of our beautiful landscape just as easily as you can say "Tchoupitoulas Street" or explain how to make a creole dish like gumbo and étouffée.

HOUSE TYPES

Shotgun Houses vs. Creole Cottages

Stripped of its ornamentation, what shape does a house have? Where does it sit in relation to the sidewalk? Does its roof slope toward the street and the back of its lot, or does it slope toward the side property lines as well? Does it have one or five openings across the front, and what does that tell you about the floor plan?


Our Historic Architecture guide below can help you identify which houses of New Orleans belong to which time period.

Creole Cottages

The Creole cottage is one of the oldest house types in New Orleans. Found most often in neighborhoods such as the The French Quarter as known as the Vieux Carre, Treme, Faubourg Marigny & The Bywater neighborhoods. The Creole cottage has a roofline that slopes to the front and to the back, with gables, the triangle shapes that are formed by the roof ends on the sides of the cottage.



Most of these one-story houses are built at the front property line, right up to the sidewalk, and have four openings across the front.



The term Creole Cottage is loosely used to refer to a type of vernacular architecture indigenous to the Gulf Coast of the United States. Within this building type comes a series of variations. The style was a dominant house type along the central Gulf Coast from about 1790 to 1840 in the former settlements of French Louisiana in Alabama, Louisiana, and Mississippi. The style is popularly thought to have evolved from French and Spanish colonial house-forms, although the true origins are unclear.


A shotgun house - single style and double style

Shotgun houses



Certainly the most plentiful historic house type in New Orleans is the shotgun house. It's architecture fits perfectly in the long, skinny lots that early developers designed when they divided up their family plantations.



Shotguns have rooflines that slope to both the left and the right sides rather than to the front and the back, and, in its most elemental form, are just one room wide and completely without hallways inside.



In some NOLA neighborhoods they are built on the front property line and have stoops, a small set of front steps; in others, they are set back far enough to have a garden, a front porch and possibly even a wrought iron fence across the front of the property.



There are abundant variations on the one-room-wide theme, though architect experts feel that the variations don't really count as true shotgun style homes.



One type of varation is the sidehall shotgun: three openings across the front, including a door that opens to a hallway down one side. Another varation is the double shotgun, this is a duplex with two one-room-wide living units that share a wall down the middle of the house and has four openings across the front (see house pictured to the right).

And if you run across a shotgun house that's one story tall in front but two stories tall in back, you've found a camelback home (pictured to the left).

Townhouses






Townhouses are two-story buildings, often masonry, and are found most commonly in neighborhoods such as the American Sector of the Central Business District, the French Quarter and Faubourg Marigny.

Some originally had commercial space on the ground floor and living quarters above. In the most urban neighborhoods, townhouses are built at the front property line and have a cantilevered balcony on the second floor.

The houses have three openings across the front, including a door that opens to a sidehall and stairway to the second floor.


Double gallery houses

A double gallery house



The double gallery house is a direct descendant of its cousin, the townhouse, adapted for less urban and more residential neighborhoods. Just like the townhouse, The Double Gallery is two stories tall with three openings across the front, it also has a side hall and interior stairs to the second floor.



These types of homes are typically situated on a wider and deeper lot, it is set back a considerable distance from the sidewalk, allowing room for covered porches (or galleries) across the front of the home at both the first and second floors.



The Garden District, Lower Garden District and Esplanade Ridge neighborhoods are great places to find these types of houses.


Centerhall houses

A Raised Basement house

Basements are common in other parts of the U.S., but our 'below sea level status' makes this a rarity in New Orleans.

To avoid digging and building a basement, our ancestors in the early 20th century invented the raised-basement house, a uniquely New Orleans house style consisting of a lower-ceiling (~7 ft.) "basement" built at ground level with a higher-ceiling (~10-14 ft.) living space above.

Carrollton, Mid-City and Broadmoor house hundreds of examples of the New Orleans Raised Basement house, mainly identifiable by the prominent stairs that lead to the second-floor living space.


Bungalows

A bungalow

Though the bungalow isn't a distinctly New Orleans house type, it is one that adds considerable visual interest to our landscape, especially in early 20th-century neighborhoods such as Gentilly Terrace and Broadmoor. Bungalows have asymmetrical facades and floor plans, and are often built in the Craftsman style.

The basic Bungalow typology probably originated in India, Indonesia, or the South Pacific and was imported to Britain in the 19th century by Britons who had lived in those areas. The Bungalow type did not become popular in the United States until just after 1900, when it was strongly associated with the Arts and Crafts or Craftsman style. The Bungalow type achieved its greatest early popularity and stylistic development in California. The Bungalow type began to appear in New Orleans after the First World War, and continued in popularity until at least the 1950s.

The basic Bungalow is a 1‐ to 1½‐story residence, usually about as wide as it is deep, with a moderately irregular floor plan, reflecting the internal room arrangement and sometimes incorporating bay window projections. Buildings in the Bungalow type almost invariably have a substantial front porch that may be incorporated under the main roof or project in front of the main roof structure. Bungalow‐type residences are usually asymmetrical in composition, with complex roof plans, including gable on hip, cross‐gabled, or more complex plans, frequentlywith substantial dormer windows. The Bungalow type is typically found in the Arts and Crafts style, but may also show motifs of other early 20th century architectural styles, such as the Colonial Revival.

Greek Revival: Box columns; clean, horizontal lines; Greek Key-patterned door surrounds • Entablature with dentil work

Italianate: Paired brackets over square or round columns; corbels in the entablature; arch-top windows, transoms and door glass

Eastlake: Turned wood columns; frieze of piercework panels, turned spindles and spandrels; milled brackets; running trim

HOUSE STYLES

The ornamentation applied to the exterior of a house tells you what style the house is and offers important clues to the house's age. Just as other styles go in and out of favor over time, architectural styles so the same.

If you can identify the style of a home, it can help you also identify which era the house was built in.

Take this for example, double shotguns have been built in New Orleans for well over a hundred years, yielding a variety of styles throughout various eras.

You can find double shotgun houses in the Greek Revival style dating from the 1830s to 1860s, especially in the Irish Channel and in Esplanade Ridge. The Italianate style was applied to the exterior of shotguns and other houses from about 1860 to 1880, then Eastlake and other "Victorian" styles from 1880 to 1910, and finally the Craftsman style from about 1910 to 1940.

But what if you're standing in front of a house that doesn't fit neatly into one category?

The answer is easy! There are many styles that are transitional and incorporate elements of two or more styles that were either coming into or going out of popularity when they were built. Just as in the world of fashion, when bodysuits give way to padded shoulders or bootleg jeans, its the same with architectural styles. Architects and Builders gradually cast off certain features in favor of the most popular features at the time.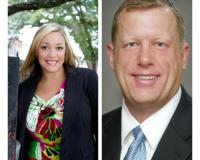 Author:
Jeff Craig
Phone:
504-352-6190
Dated:
January 26th 2015
Views:
5,352
About Jeff: SELLING? Our Team of Experts will work closely with you, listening to all your needs. For each of ou...