Calculating My New Orleans Property Taxes
New Orleans is such a unique place in so many ways and our Property Taxes are NO exception to this rule!!! All surrounding parishes property taxes (Jefferson Parish, St. Bernard Parish, St. Tammany Parish & so on) are paid in arrears, meaning that they are paid at the end of the current tax year. In Orleans Parish, which makes up the entire City of New Orleans, property taxes are billed at the end of the year in December for the upcoming year – essentially, you are pre-paying your taxes.


What do I need to know about property taxes in New Orleans?


1. In Orleans Parish, we use millage rates and these rates change yearly. The millage rate is a multiplier that is used times the assessment value to determine a Homeowner's property tax. When the end of the year approaches, the City's Budget is reviewed and a new millage rate is determined. An exact property tax amount can be determined, but it is subject to change because the homestead exemption does apply to the millages for fire and police protection,special neighborhood assessment districts, senior exemptions and other variables that may change your actual tax bill. So, even if your home is valued at LESS THAN $75,000, you will still have to pay a small amount of property taxes. If you are considering buying a property in New Orleans or any place else for that matter, you should factor tax increases into your monthly budget so that you don't get in over your head.


2. Owner occupants are allowed to file for a homestead exemption for their primary residence in New Orleans. Homestead exemptions are limited to one per household. The Homestead Exemption in Orleans Parish makes the first $75,000 of the property value exempt from property taxes on 2 conditions:


The property is your primary residence & you must go the Assessors Office to apply & file for your Homestead Exemption.


3. There is a tax estimator on the Assessor's website. This site uses the "total assessed value" and then you can click the "homestead exemption" box if it applies. Your property assessment will be 10% of the price you paid for your house. You can find the tax estimator on the Assessor's website.


How to properly calculate your New Orleans Property Taxes - The Long Math Equation behind your Property Taxes!


Millage Rates: Orleans Parish (2015), Jefferson Parish & St. Tammany Parish (2014- Remember! These Parishes pay in arrears)


If you have any questions at all, please call me at 504.382.3724!


Talk soon! Alicia :)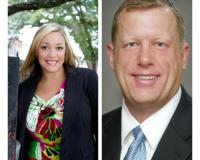 Author:
Jeff Craig
Phone:
504-352-6190
Dated:
January 22nd 2015
Views:
1,768
About Jeff: SELLING? Our Team of Experts will work closely with you, listening to all your needs. For each of ou...